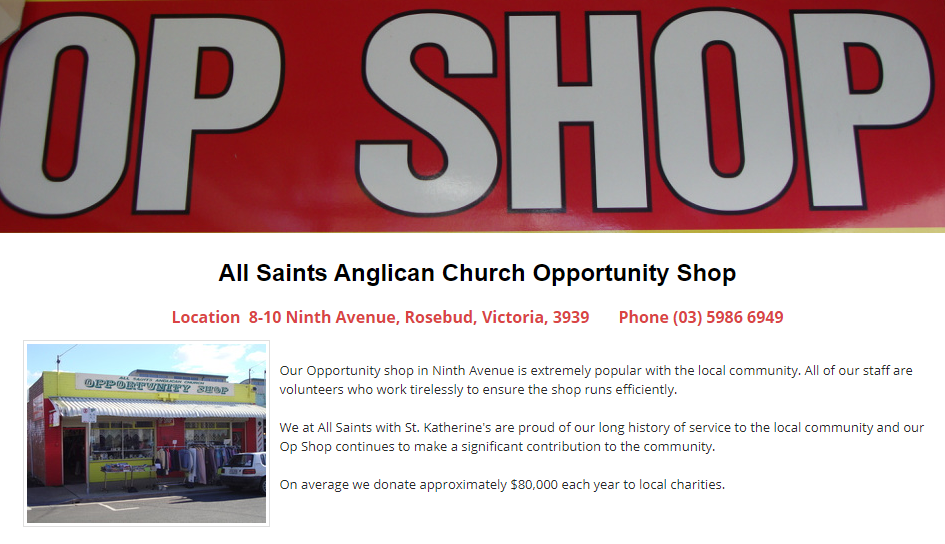 Thank you !
A great big thank you to The Anglican Parish of All Saints Rosebud with St Katherine's McCrae, operators of the All Saints Opportunity Shop in Rosebud for the very generous cash donation that we recently received from the Church.
These funds have been spent on a large freestanding oven and hotplates unit that will be installed on arrival, in the kitchen. We were also able to fund the new cupboards and bookshelf unit that will accommodate our collection of books and magazines. Our newly appointed librarian, Les Thomson, is most pleased.
The Op Shop regularly donates to people in need in the community, as well as community groups in the area. It is known to give as much as $80,000 in an average year. The shop is run by volunteer members of Saint Katherines Anglican Church in McCrae and All Saints Anglican Church, Rosebud.
A letter of thanks has been sent to the Church.