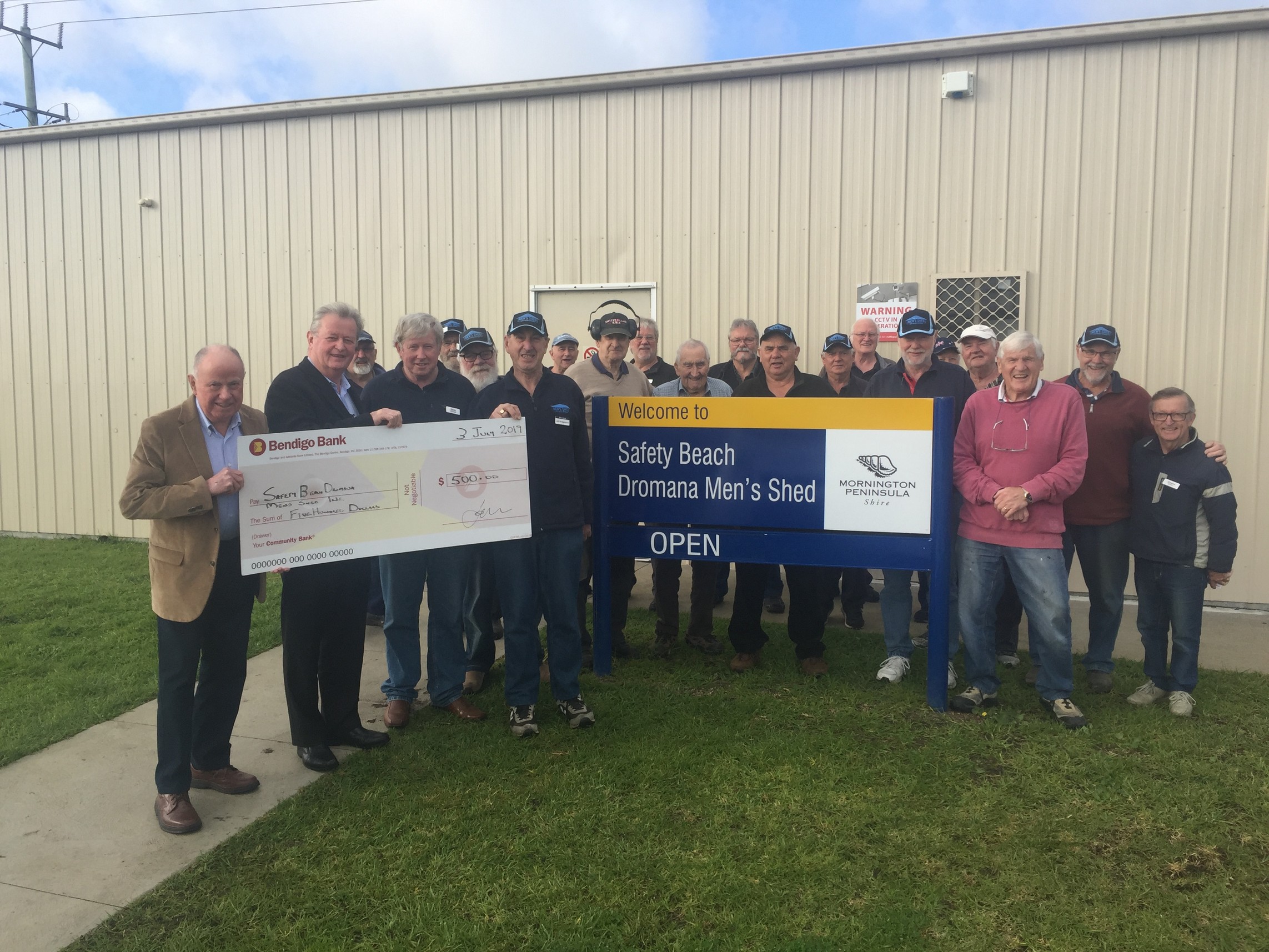 On 3rd July Roger McMillan, representing Roger McMillan Real Estate, visited the Shed to present a sponsors cheque for $500. Roger is a real fan of the Men's Shed movement and has committed his agency to support our Shed with an annual donation of $500. The members showed their appreciation in the usual way .. with applause !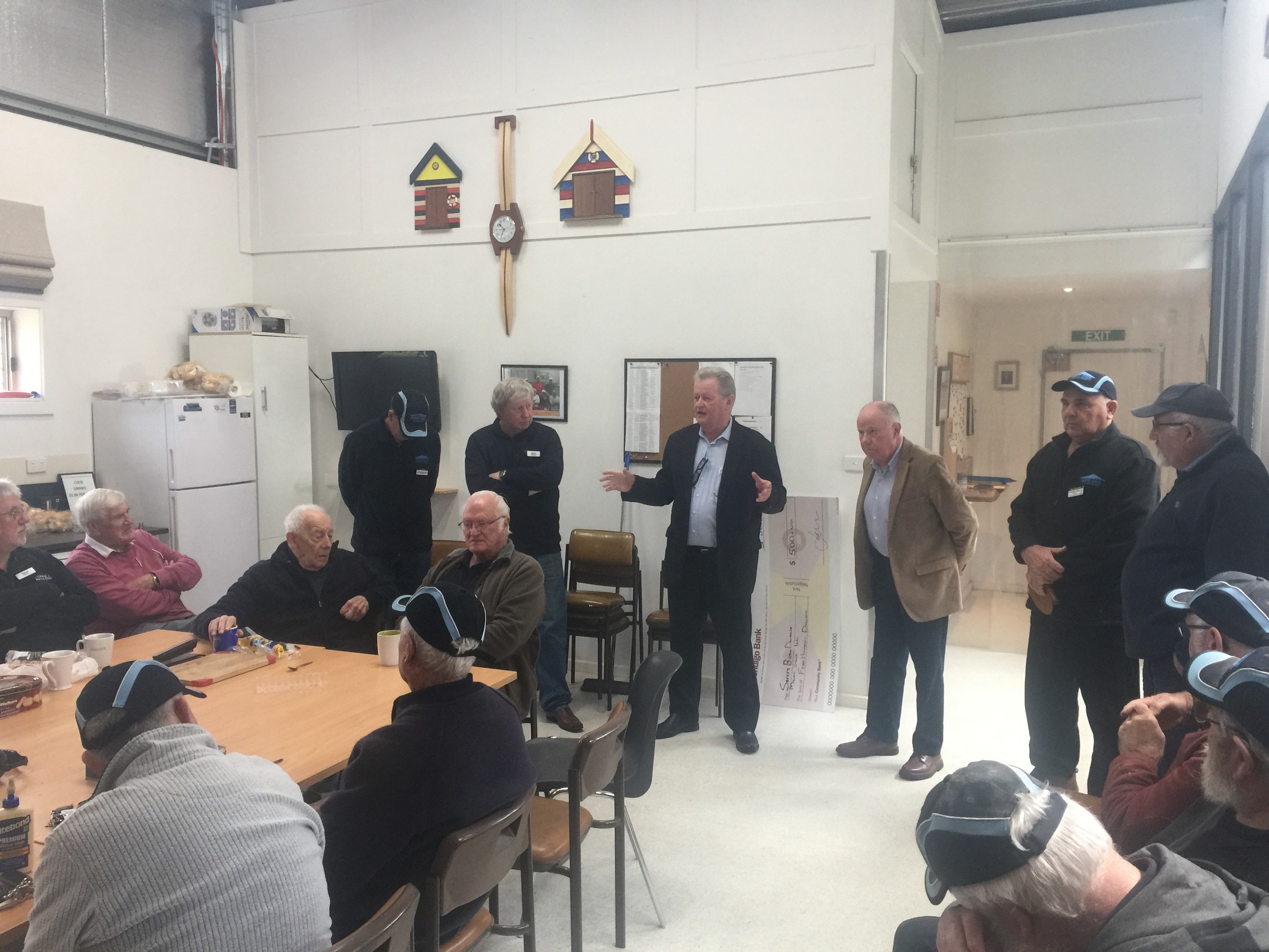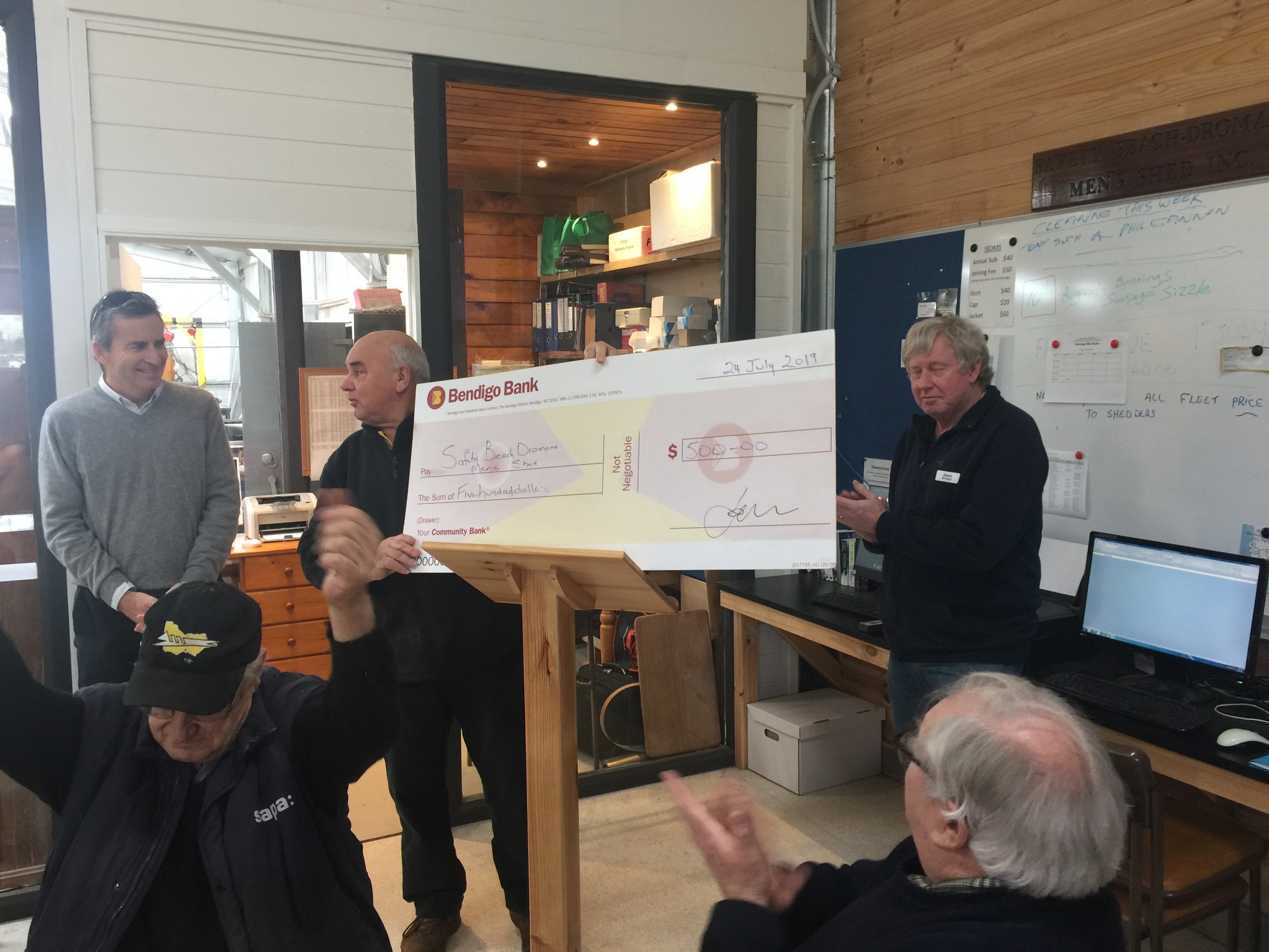 Vins Bins too!
Vin Cheers, pictured above, has also committed his business, Vins Bins, to becoming a sponsor of the Shed. Vin presented a large cheque to Graeme Morris on behalf of the members, also for $500,
Thanks to Denis McKeegan for his work in securing these local businesses as ongoing sponsors.