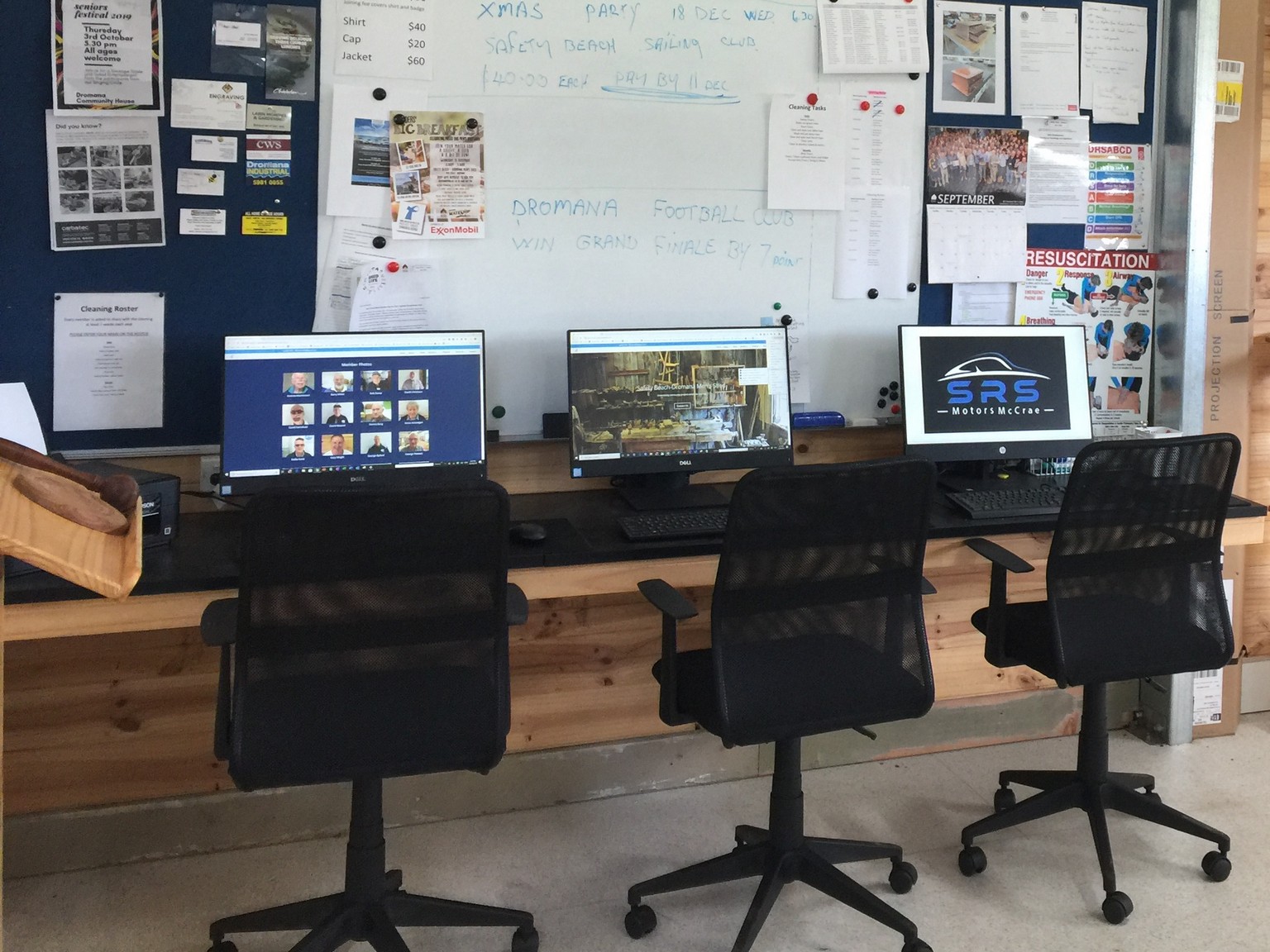 Thanks to our generous sponsors we now have 4 All-in-One computers, as well as the laptop purchased some time ago. The latest additions were made possible by a large donation from the All Saints Op Shop and from Mornington Holden and Peninsula Honda. The dealerships not only donated a PC but committed to ongoing sponsorship based on purchase of their vehicles by our members in future.
Three of these computers are for the use of all members in the Shed, including for demonstrations for those who want to learn about using computers and getting to know some of the more popular computer programs.
We also purchased three new chairs suitable for these computer stations.
Here are some of the things you can do on these computers. 
Learn more about computers from the videos on our web site
Look for items for sale on Ebay
Show videos on just about anything that interests you, using YouTube
Look up a website using this web browser – enter the website name into the address bar 
Look up a member's face on the Faces page on our website to identify a member whose name you can't remember
Find the address or email address of another member 
Play some music you like using the Spotify
Learn about you to use one of the computer programs listed on our website

Browse

Facebook
Have a look at some images on Instagram
 If you need help with something on the computer  – ASK FOR HELP
John Whalley
Rick Plummer
Denis McKeegan
Philip Price
or just sing out – someone around the table will be able to help